We are very pleased to have signed our first club competing in the United Soccer League – Connecticut's professional team Hartford Athletic! 
Founded in 2019, by The Hartford Sports Group (HSG), brought an expansion club to Hartford in conjunction with the revitalization of the historic Dillon Stadium. Renamed Trinity Health Stadium in 2022, Hartford Athletic are currently in the final month of their fourth season. This year's technical staff consists of seven coaches, and the roster has 25 players. The club made its first playoff appearance in the pandemic-shortened 2020 season and set records for wins (12), points (41) and goals scored (50) in 2021.

XPS is everything we need to maximize our club
"XPS Network allows us to put all of our team information in one place, which is a huge convenience for us. We use XPS to communicate our training schedule, analyze our players, break down game film, and more. It's a one-stop shop for everything we need to maximize our club," says Tab Ramos, Hartford Athletic Head Coach.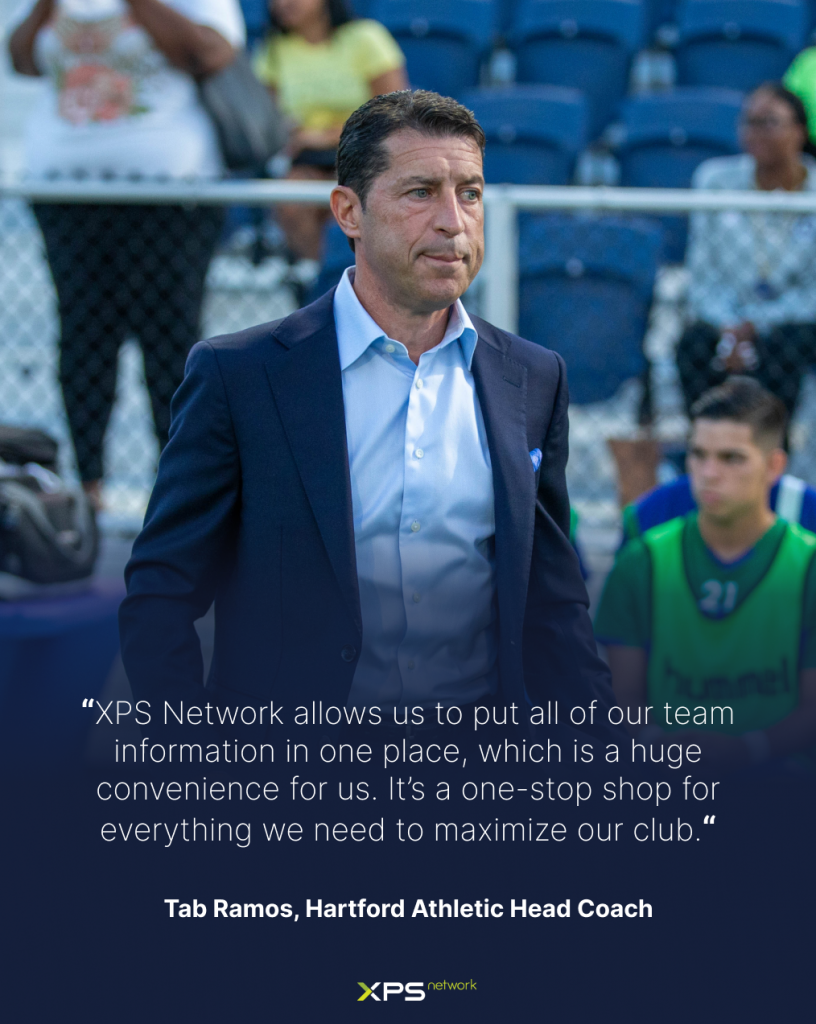 The excitement about the new deal is shared by the Sideline Sports Manager for North America Olivier Prud'Homme: "We are very excited about this new partnership with Hartford Athletic. We look forward to supporting Coach Ramos and his staff in deploying their vision for the club. We are confident they will become one of the best users and ambassadors of our software on the US market."
XPS Network & Soccer