We are proud to announce we have signed the Bundesliga club FC Schalke 04! As of 2022, the club has 160,000 members, making it the second-largest football club in Germany and the fourth-largest club in the world in terms of membership.
FC Schalke 04, who have returned to the Bundesliga following the successful 2021-22 promotion campaign will be using XPS Network mainly for monitoring training load & readiness of their players, statistics and match reports and they will also use the XPS Health medical module.
We want to digitalize all our data
"We use XPS Network to digitalize our athletic and diagnostic data with the aim to store them all in one place. XPS also helps us with injury prevention and training control to prepare the players in the best possible way for training and raise their performance potential and development," says Jörn Menger, the Head of Athletics at FC Schalke 04.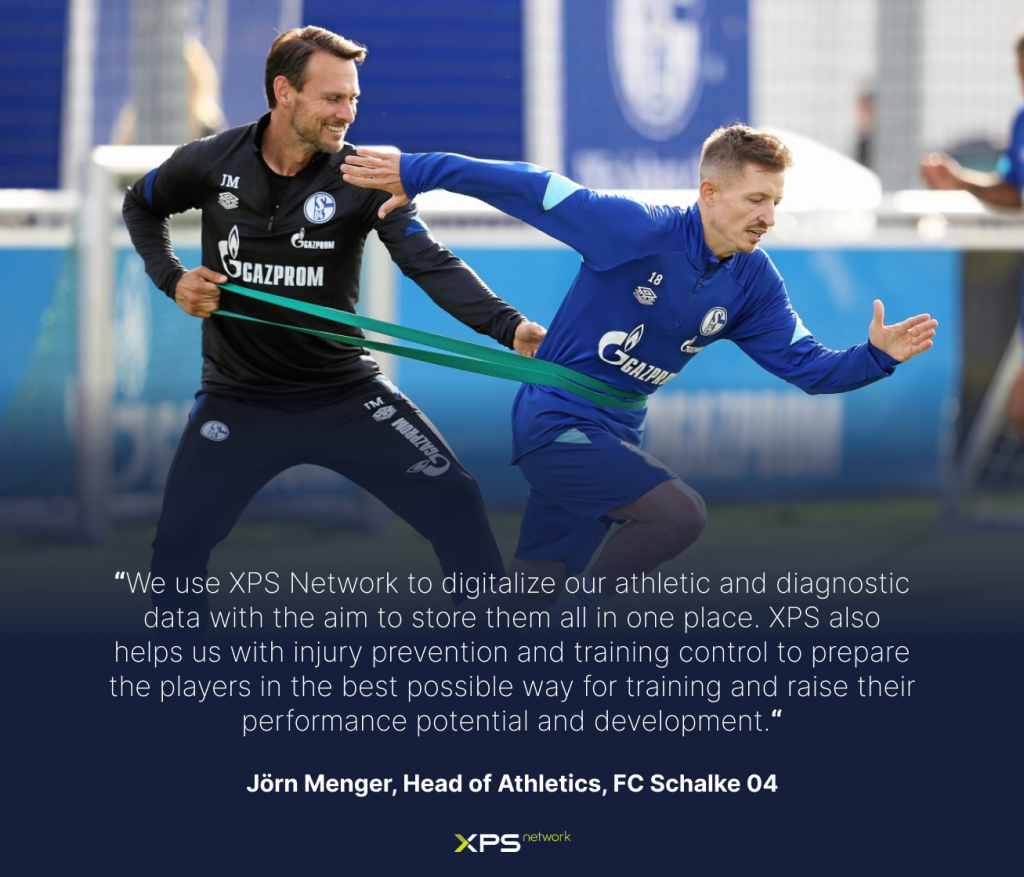 High-level feedback important for both sides
"After a long period of preparation, we are very pleased to have signed Schalke 04 playing in German Bundesliga. In the next years, we will work together to bring XPS Network even further forward in the field of football. We are getting a big amount of high-level feedback from this partnership, which brings great benefits to both sides," says Marc Uhlmann, Sideline Sports Germany.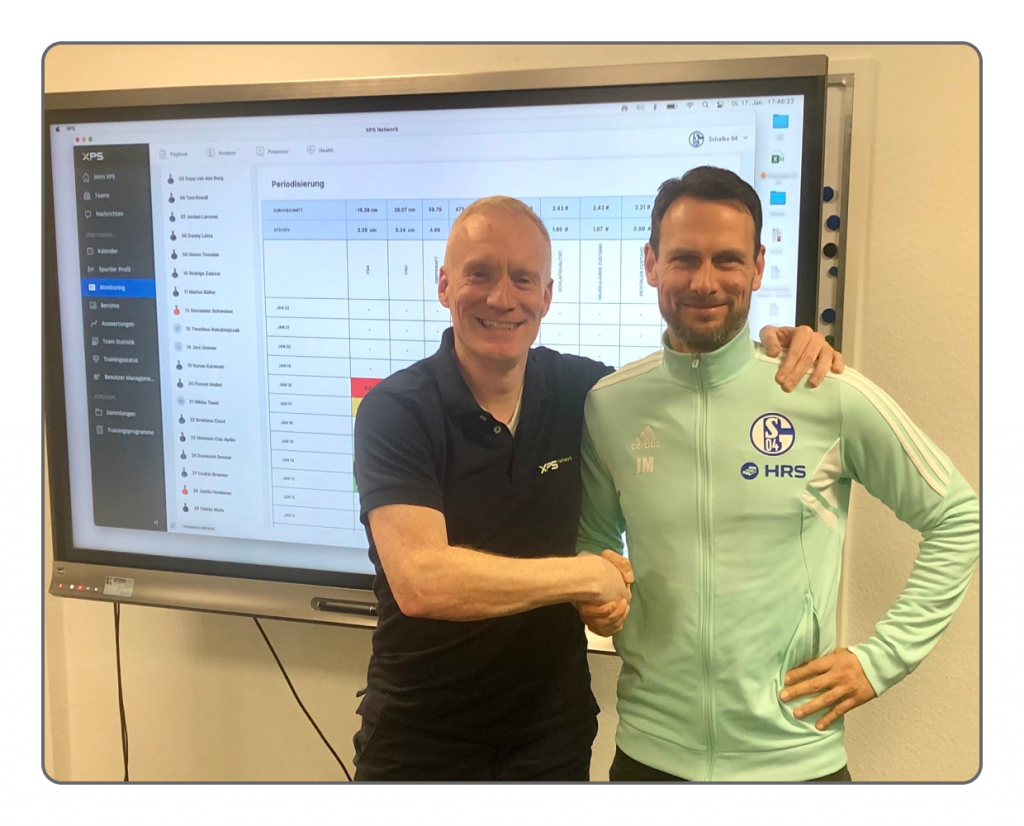 XPS Reports in 30 seconds