XPS Webinars are back with a bang! We have invited performance analyst of Handball Portugal Tiago Oliveira to share his knowledge and experience with our coaches platform!
Tiago will be talking about his approaches to opponent scouting, performance analysis and the use of XPS Analyzer in video and data organisation and its part in the later game model decisions.
You can REGISTER FOR FREE to the webinar here! We only have a limited capacity of 100 participants. The webinar begins on Tuesday April 5 at 20:00 CET!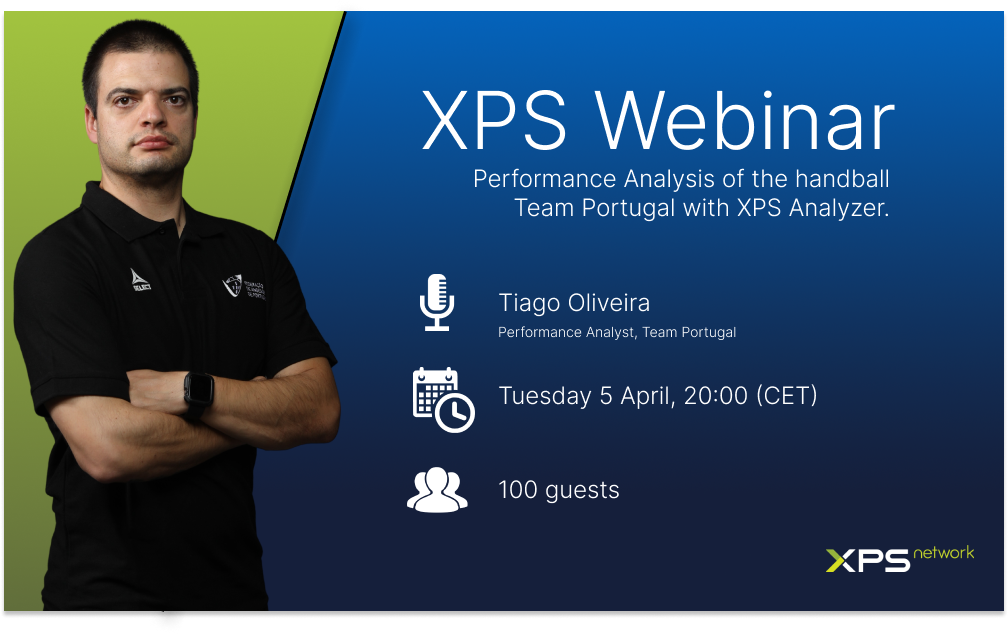 XPS Webinars
Today is the day in @Tokyo2020
Portugal 🇵🇹 x 🇯🇵 Japan @AndebolPortugal @COPPORTUGAL @xpsnetwork #POR #heroisdomar #OlympicGames #Tokyo2020 #UnitedByEmotion pic.twitter.com/wkrPZUXQBF

— Tiago Oliveira (@tiag0_0liveira) July 31, 2021