The XPS Stories are back with another episode! This time we've paid a visit to the Handball Bundesliga club HSV Hamburg, who have teamed up with XPS 3 years ago. Since then they have extended their use of XPS to the entire youth structure while working with all our newest features, specifically XPS Reports and XPS Health mainly to monitor all necessary parts of the A-team training process.
Check out below how HSV coaches and players use XPS Network on a daily basis!
Jump right in with one click
0:00 | Cornerstone for cooperation
0:20 | XPS Reports: Training load monitoring
0:57 | Mobile app: Player perspective & Readiness forms
1:19 | XPS Health & Training Status
1:53 | Communication between coaching staff
2:18 | Drills Collection, Youth coaches organisation
From paper notes to full digitalisation
HSV Hamburg has managed to create an extensive drills library for all their coaches, but it hasn't always been like that. "I used to write down my training notes on paper or in a notebook, but sometimes these notes would disappear or become illegible and useless. But now we've digitalised the whole training process with XPS Network, so I can create my own database of exercises that I can refer to repeatedly," says the HSV Youth Coordinator Sven Rusbült. 
"Working with coaches in the youth sector has become significantly easier thanks to our extensive exercise library, where coaches can effortlessly design training sessions tailored to specific topics. Additionally, coaches in all age groups can access and learn from the training sessions done in other age groups."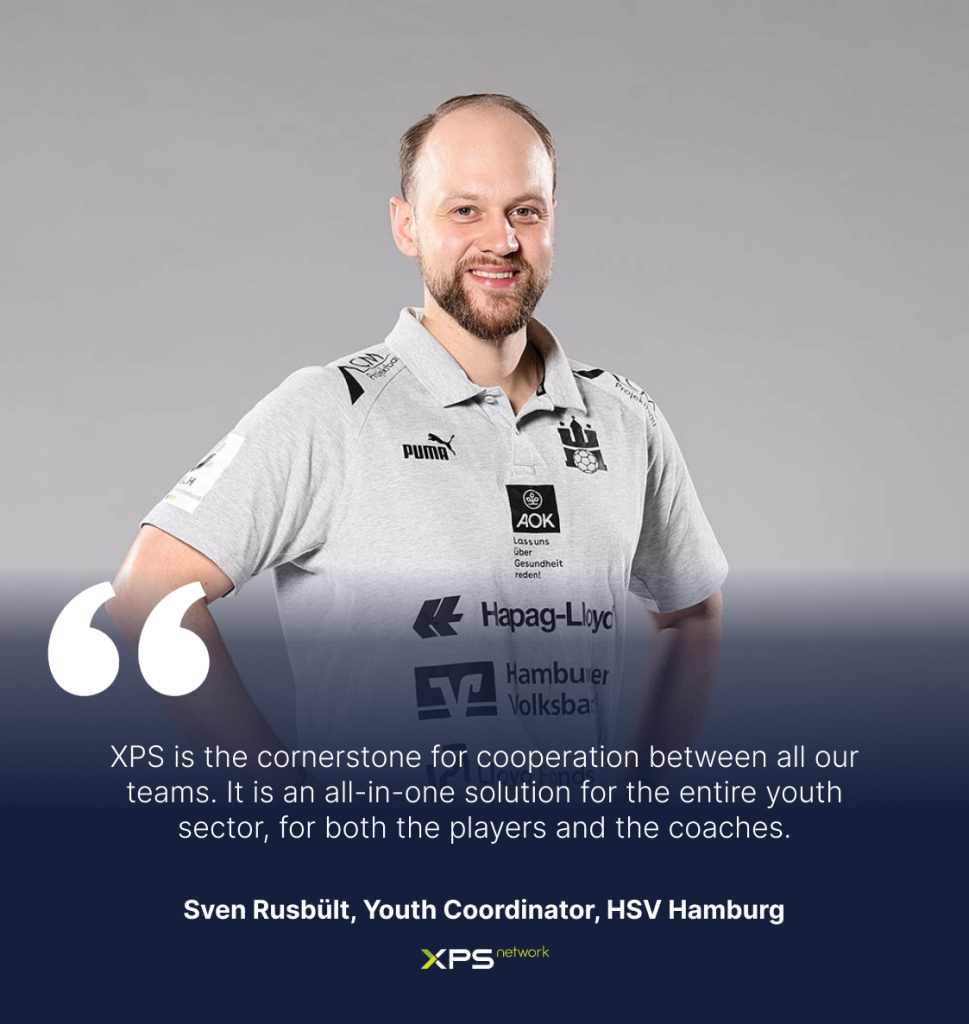 Creating connection between staff members
"Effective communication between the coach and athletic trainer is crucial in ensuring the players are monitored and analyzed daily. Questions like whether a player is fit for the game or what to do if they aren't, require constant attention. The communication platform and XPS Monitoring features are very important for this purpose. That's why we are extremely satisfied with XPS," says Stefan Schröder, Coach and a member of Board of Directors at HSV Hamburg.