In this XPS Monday Series, we are reviewing another book worth reading for coaches and athletes by a three-time national college football champion, Urban Meyer.
Urban Meyer's Above the Line: Lessons in Leadership and Life from a Championship Season was published in 2017 and became an instant New York Times bestseller. It remains one of Amazon's top 10 football coaching books, and you can get it in paperback, Kindle, and Audiobook format. 
Above the Line encourages and helps sports leaders and coaches to develop systems for success. Making this book well worth reading!
Why should coaches read Above the Line: Lessons in Leadership? 
Urban Meyer is one of only four American coaches to win major college national championships at two different universities. 
After playing in a defensive back position at the University of Cincinnati, Meyer went onto coach a couple of college-level teams before securing a position as Head Coach of the Florida Gators in 2005 (University of Florida). 
During the 2006 and 2008 seasons, he led the Gators to two BCS National Championship Game victories. Later, as Head Coach of the Ohio State Buckeyes (Ohio State University), Meyer led them to victory to win their first Big Ten Conference title in 2014. 
From the start of his career through to the end of the 2009 season, Meyer's winning percentage was the highest amongst college coaches (.842), giving him a national ranking. He also won numerous awards and later wrote his Lessons in Leadership book and became a TV sports commentator and analyst. Considering Meyer's long and successful career, and many wins, Lessons in Leadership is worth reading for valuable insights and strategies that coaches can use to improve their team's performance. 
Key Takeaways: Above the Line: Lessons in Leadership
One of the most valuable takeaways from Meyer is: "Average leaders have quotes. Good leaders have a plan. Exceptional leaders have a system." 
That's absolutely crucial to achieve success in a coaching position or any kind of leadership role. 
Being a coach in any sport isn't easy. Success in coaching is judged and based on how many times a team wins or loses. 
Building a successful team and taking them to victory relies on having a system. Otherwise, how can you replicate successes and learn from failures? 
When it comes to failures, such as games and seasons that don't go well, Meyer says: "It was the most productive pain I ever could have experienced. It forced me to reevaluate every aspect of what we were doing and to be brutally honest with myself. That kind of honesty, whether it's a hard look at yourself or your team, is not easy."
Another takeaway on the failure and hard-earned lessons is: "If you don't identify and expose the issue, you are never going to be able to solve it. If you try to ignore a problem, or run from it… it is only going to get worse."
Continuing with Meyer's system-based leadership philosophy, he says: "Leadership isn't a difference maker, it is the difference maker. Talent will get you about seven or eight wins. Discipline pushes it to nine wins, maybe. But when you add leadership, that's when magic happens."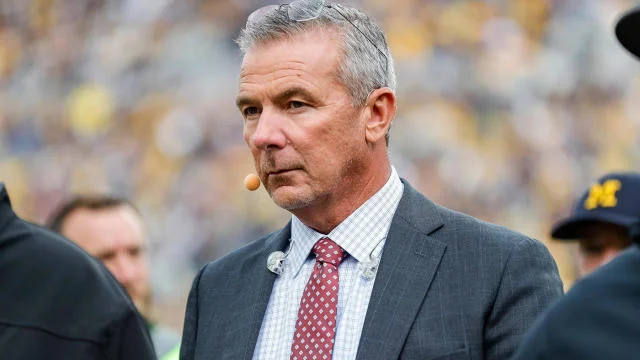 One approach Meyer advocates is the R Factor. 
The "R Factor" is how we respond, as a coach or athlete or in anything we're doing. 
In other words, we can't always control what happens to us. What if your star athlete gets injured before the most important game of the season? 
Or a competitor beats you in the first quarter? 
It's how we respond to adversity that makes the difference between being beaten or getting back up and moving forward, whether or not we achieve a positive outcome. Attitude is crucial to success and, sometimes, simply to recover from setbacks. 
On this topic, Meyer says: "We don't control the events in life, and we don't directly control the outcomes. But we always have control over how we choose to respond. How we respond means everything. We call it the R Factor."
He goes onto say: "Nobody wants hardship or adversity, but everybody gets it. It's inevitable. No one escapes pain, fear, or difficulty… a successful life involves some amount of necessary pain. When it happens, don't run from it. Learn from it.
When athletes face challenging moments in competitive games, Meyer said: "Under pressure, we do not rise to the occasion. We rise or fall to the level of our training. When contact is made, it is too late to train and build skills. We must prepare and develop our R Factor capacity before we experience challenging situations."
In other words, when it gets difficult, athletes aren't going to learn a new skill to overcome a challenge magically. The time for that is in training and through the systems that coaches build and nurture for their teams. 
Coaching success, at any level, is achieved through an "Above the Line" leadership philosophy, supporting your athletes, and developing clear systems so that everyone on the team can play a role in winning games. 
A final thought from Meyer is that: "First you win the battle in your mind. Next you win the battle in practice. Then (and only then) you win the battle in the game."
Would your team, club, youth association, or sports association benefit from XPS and its wide range of features? Contact XPS Network if you want to find out more, or Sign-up for a Free Trial today.