We are excited to announce that with the start of the 2023/24 season Sideline Sports and Handball.ai will become analysis services and software providers for several competitions organised by the European Handball Federation.
The multi-year agreement includes the use of the solutions at the Men's and Women's EHF EUROs, the Machineseeker EHF Champions League and EHF Champions League Women as well as at all men's and women's YAC EHF EUROs and Championships.
All participating teams will have the possibility to use the XPS software in connection with Handball.ai for video analysis and advanced statistics, with the goal of improving their performance on the court.
The XPS software will also be used by the EHF for referee performance monitoring and education as well as for all EHF experts and coaches' education at the upcoming EHF Master Coach Courses.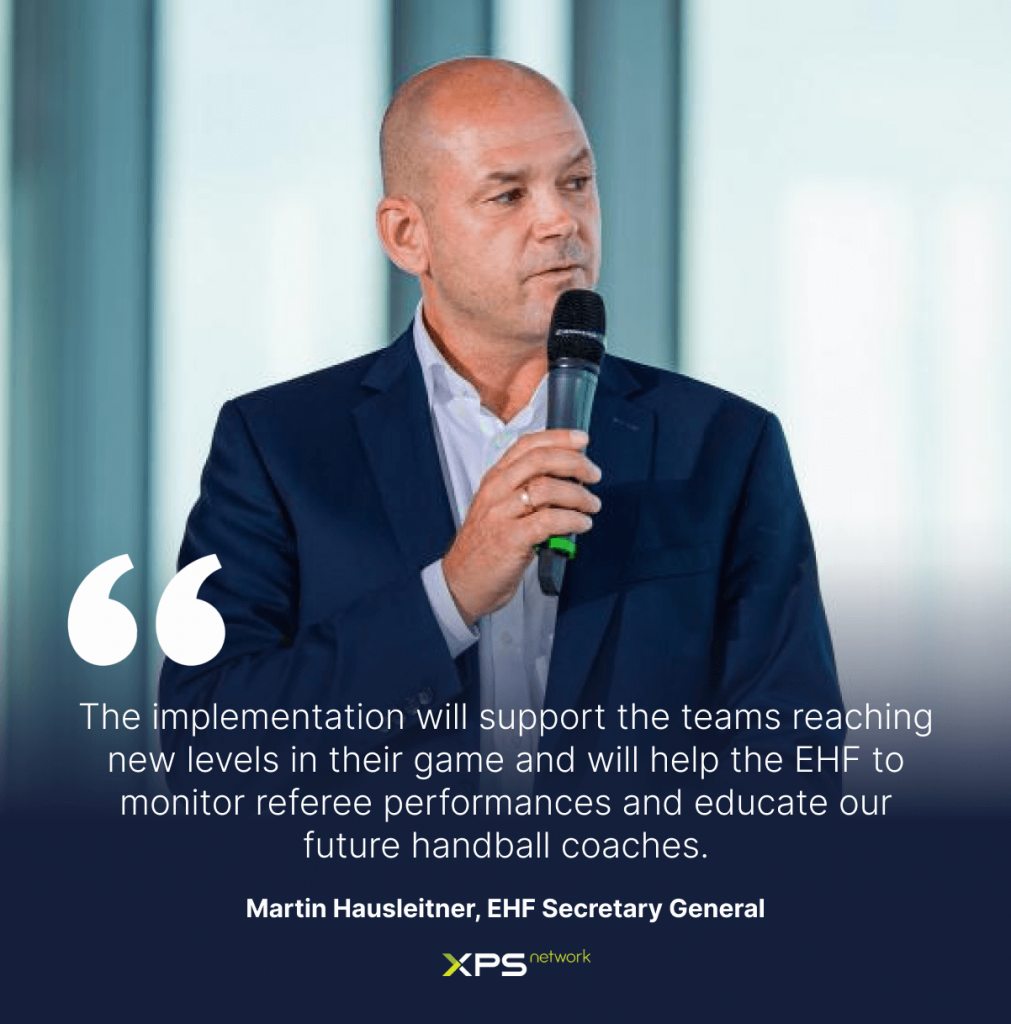 Martin Hausleitner, EHF Secretary General, said: "We are delighted to join forces with Sideline Sports and Handball.ai to further develop our sport using their analysis software and advanced statistics solution. The implementation will support the teams reaching new levels in their game and will help the EHF to monitor referee performances and educate our future handball coaches. With this partnership, the EHF significantly moves forward in the continuous development of European Handball."
Agust Thorkelsson, CEO of Sideline Sports said: "It's a joy to start this long-term cooperation and partnership with EHF. We look forward to providing handball coaches and referees in Europe with a comprehensive, top-quality analysis solution as well as coaching organisation and education. We also look forward to introducing and integrating these solutions with all of our current handball association customers around Europe.
Manel Cirac, CEO of Handball.ai, said: "We are proud to work together with the EHF, having the goal to empower handball coaches with advanced statistics and big data, in a straightforward way, to their hands. Before, during and after the game. Developing our sport not only in terms of advanced statistics but also by providing scouting tools to analyse systems, players and teams."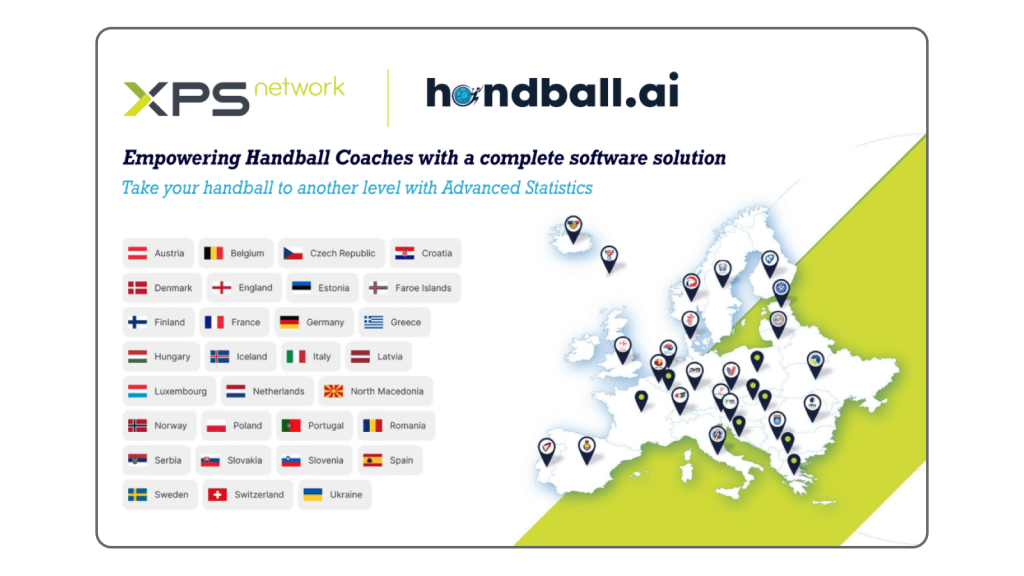 XPS Network & Handball