Sunday April 30th was a historic day for Faroese handball as the men's national handball team managed to secure a spot at the EHF Euro 2024 in Germany -the first time ever a Faroe Islands sports team has advanced to a major international championship.
The Faroe Handball federation has used XPS Network for all their national teams for 5 years and since last year all Faroe handball teams and leagues have been onboarded to XPS. We are proud to be a small part of the turnaround the HSF has achieved!
"This is an incredible achievement for our handball community and a testament to the hard work and dedication of everyone involved. Over the past decade, we have had a focused plan for developing the handball locally and we have used more resources on our National teams as well," says Hans Jón Thomsen, the HSF director, who is rightfully proud of the achievement of the Faroese! "Our journey to the EHF Euro has been a long and challenging one, but we have remained committed to our goals and have never lost sight of our vision for the future of Faroese handball. This is a proud moment for our country, and we look forward to representing the Faroe Islands at the Euros in January next year."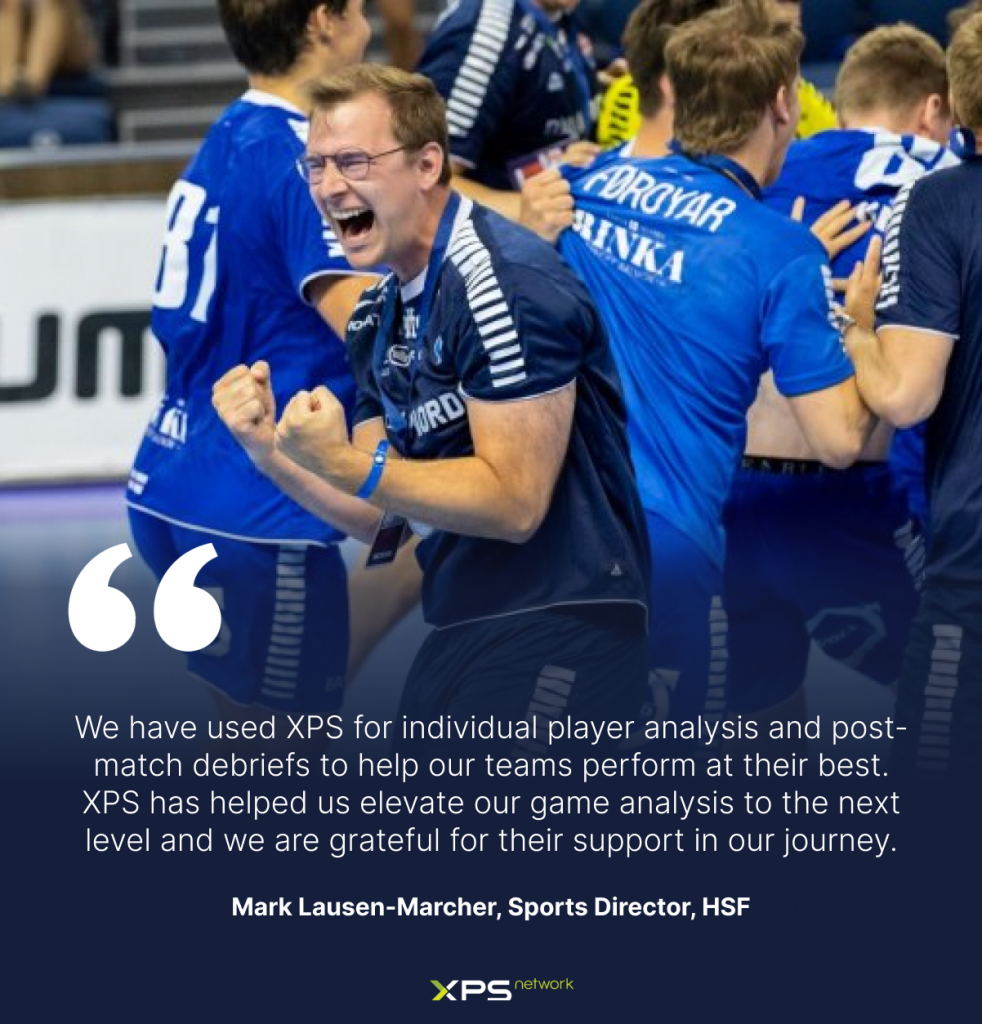 XPS Network crucial for our journey to Euros
"Our partnership with XPS Network has been a crucial component of our journey to the EHF Euro. The video analysis and statistical tools provided by XPS have enabled us to better understand our opponents' playing style and identify areas for improvement in our own game.We have used XPS for individual player analysis and post-match debriefs to help our teams perform at their best. XPS has helped us elevate our game analysis to the next level and we are grateful for their support in our journey," says Mark Lausen-Marcher, the HSF Sports Director. 
XPS & Handball
You will find more about the use of XPS in the world of handball here.