In this XPS Monday Series, we are reviewing another book worth reading for coaches, an innovative read from 2017 that's as relevant now as it was then: Game Changer: The Art of Sports Science. 
"Game Changer: The Art of Sports Science", by Dr. Fergus Connolly, the Performance Director for University of Michigan Football (UM). It was published in 2017 by Victory Belt Publishing, with Kindle and hardcover versions available. 
Every member of the XPS team has been or is currently involved in sports in some ways. Most country managers and management team members are coaches, and almost everyone has played at some level. So, as is often the case with coaches, we are always looking for ways to acquire new knowledge and learn new skills that can be applied when coaching players. 
Game Changer: The Art of Sports Science is a book we have heard mentioned a few times, so we thought it worth checking out! 
Why should coaches read Game Changer: The Art of Sports Science? 
Firstly, you need to know a little about the author, Dr. Fergus Connolly. 
Fergus Connolly is the Performance Director for University of Michigan Football (UM). Prior to that, Connolly spent two seasons with the San Francisco 49ers as the Director of Elite Performance. 
He has also spent numerous seasons as an elite strength and conditioning and performance coaching consultant with the Jacksonville Jaguars, Cleveland Browns, New York Knicks, and multiple English Premier League, Australian Rules. He's also served with professional rugby teams, including as sports science director with the Welsh Rugby Union. 
Connolly co-authored this book with Phil White, an Emmy-nominated writer. 
"Hack your way to better performance"
According to the description, "Connolly has discovered how to break down the common elements in all sports to their basic components so that each moment of any game can be better analyzed, whether you're a player or a coach. The lessons of game day then can be used to create valuable learning experiences in training, evaluate the quality of your team's performance, and home in on what's working and what isn't." 
He wrote this book because, "Teams in all sports have tried just about every gimmick to "hack" their way to better performance. But as they've gotten stuck in stats, mired in backroom politics, and diverted by the facilities arms race." Connolly says, "many have lost sight of what should've been their primary focus all along: the game itself." 
One of the biggest challenges is knowing how to use all of these performance monitoring apps and devices to actually improve performance. 
Coaches can access more player data than ever before. The difficulty is using it the right way to improve performance for every athlete and the team as a whole. Our own solution, XPS Network, has been used by thousands of professional teams for over 20-years, and even now we are finding new features to add that help coaches, performance specialists, and teams worldwide.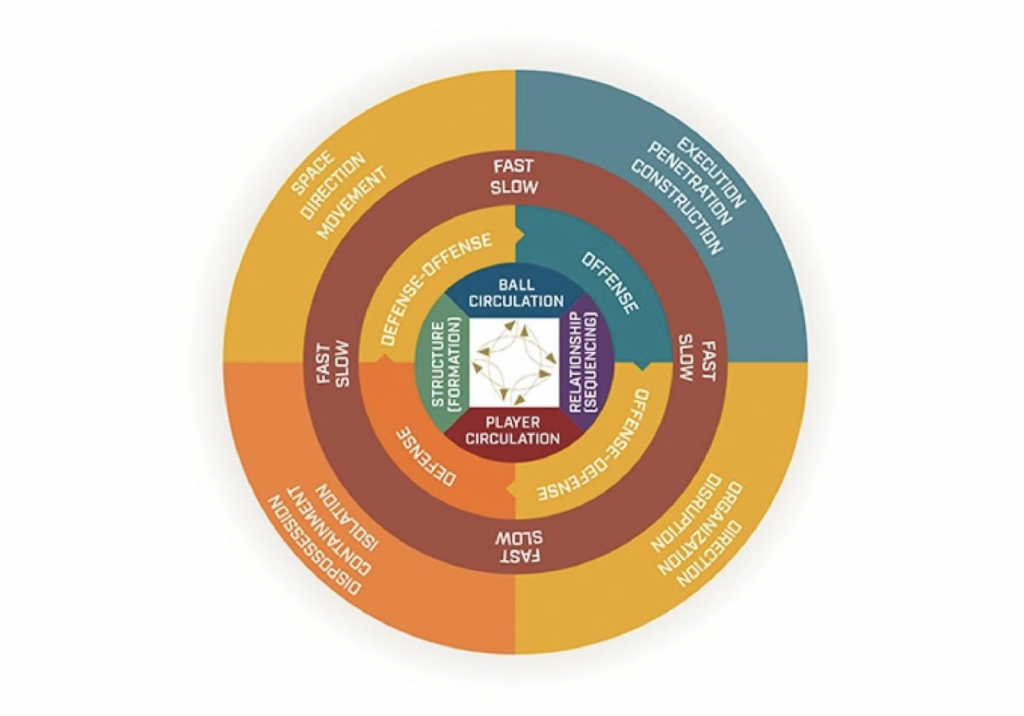 In-depth topics:
In Game Changer: The Art of Sports Science, Connolly goes in-depth on the following: 
Using evidence and data-backed research, he helps coaches create a cohesive game plan with defined objectives, strategies, and tactics; 

Overcomes the challenges of data-backed apps and devices so that coaches can look past the hype and start to get meaningful results from the solutions they use; 

Identify athlete dominant qualities and reduce the limiting factors; 

Helping coaches create realistic and immersive learning experiences for athletes so that they can produce better results for players and the whole team; 

More effectively structure player development, using a more holistic model, to improve performance while reducing injury and burnout (mental and physical); 

Reduce and balance training loads so that players aren't exhausted before competitive games 

Create a winning team culture when coaches rethink their approach to leadership, communications, and player interactions. 
Summary & Key Takeaways 
Since publishing this in 2017, Connolly has published several other books that are worth reading, including Game Changer – The Process, and 59 Lessons: Working with the World's  Greatest Coaches, Athletes, & Special Forces. 
It comes with numerous great reviews, including: 
"Every page seems to take you down a rabbit hole of information but most importantly, self inquiry."
"It's the book I wish I had when I started. It's the book everyone should have when they start in S&C, High Performance or coaching."
"It should be essentially required, you can't work in the industry, if you don't read this kind of book." 
Connolly's experience, research, and work with elite teams make this a book a must-read for coaches and performance practitioners. 
Would your team, club, youth association, or sports association benefit from XPS and its wide range of features? Contact XPS Network if you want to find out more, or Sign-up for a Free Trial today.