XPS Stories are back! This time we visit Bavarian Basketball Association was founded in 1949 and is the head organization for all basketball or sports clubs with basketball departments in the Free State of Bavaria.
BBV has nearly 40.000 members with 450 different clubs and has multiple state coaches who are implementing XPS Network all over Bavaria. The association works together with the youth department of big clubs such as FC Bayern Basketball, Bamberg Baskets, Würzburg Baskets or Nürnberg Falcons FC.
Do not miss our latest case study with the BBV athletic coach Leonard Nestler, who shows how the association works with Reports, Collections and Planning features of XPS Network.
Jump right in with one click
0:17 | XPS Network flexibility
0:42 | Test Results
0:56 | Phone app & Player feedback
1:14 | Drills Collection
1:45 | Communication with everyone involved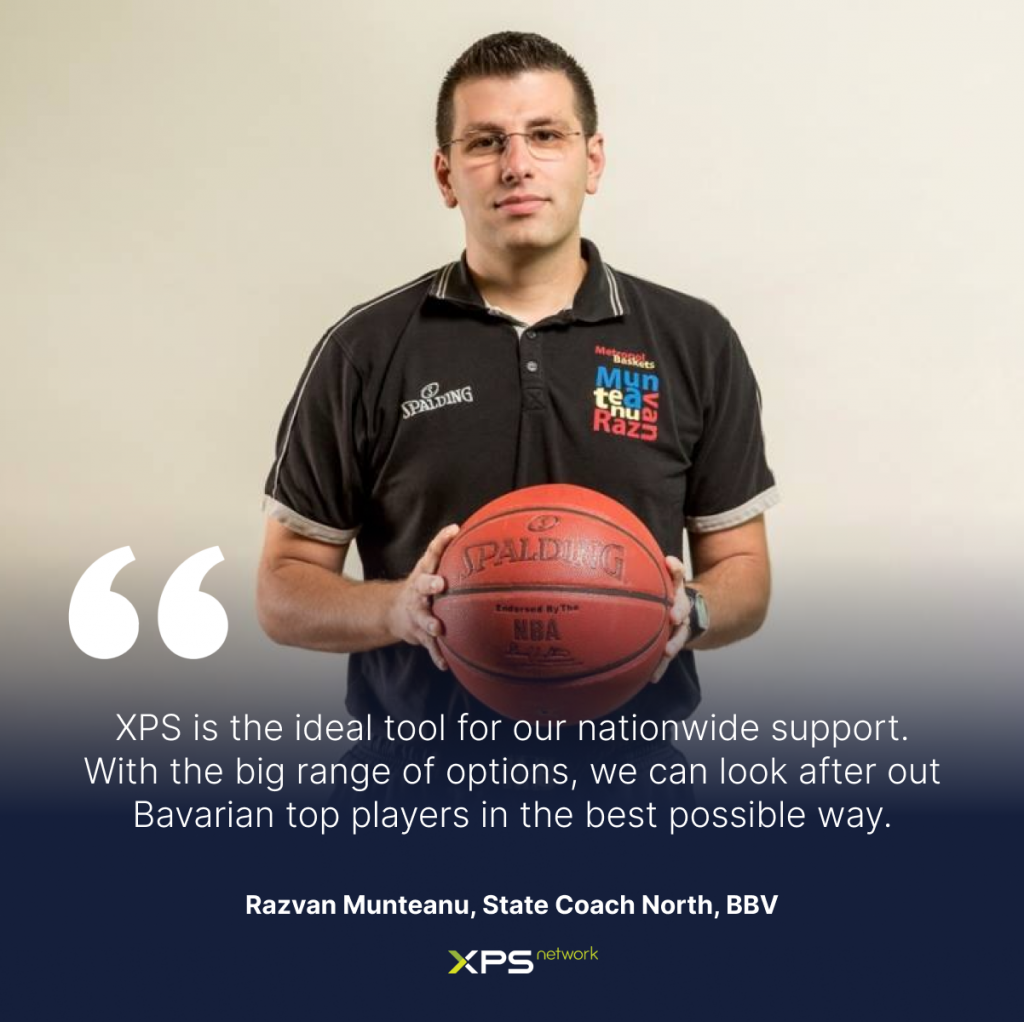 XPS Network & Basketball