The 2023 IHF World Women's Handball Championship will be 26th edition of the championship, organised by the International Handball Federation, from 29 November to 17 December 2023, to be jointly hosted by Denmark, Norway and Sweden.
We are very proud to have 17 XPS Teams among the 32 participating nations, including the current World Cup and European Cup holders Norway. It will be the third time in handball history that the championship is jointly hosted, the first in Sweden, and also the first to be played in three countries.
The tournament will be played in 6 host cities: Herning, Frederikshavn, Stavanger (Denmark), Helsingborg, Gothenburg (Sweden) and Trondheim (Norway). You can view the full match schedule or buy tickets on the official tournament website.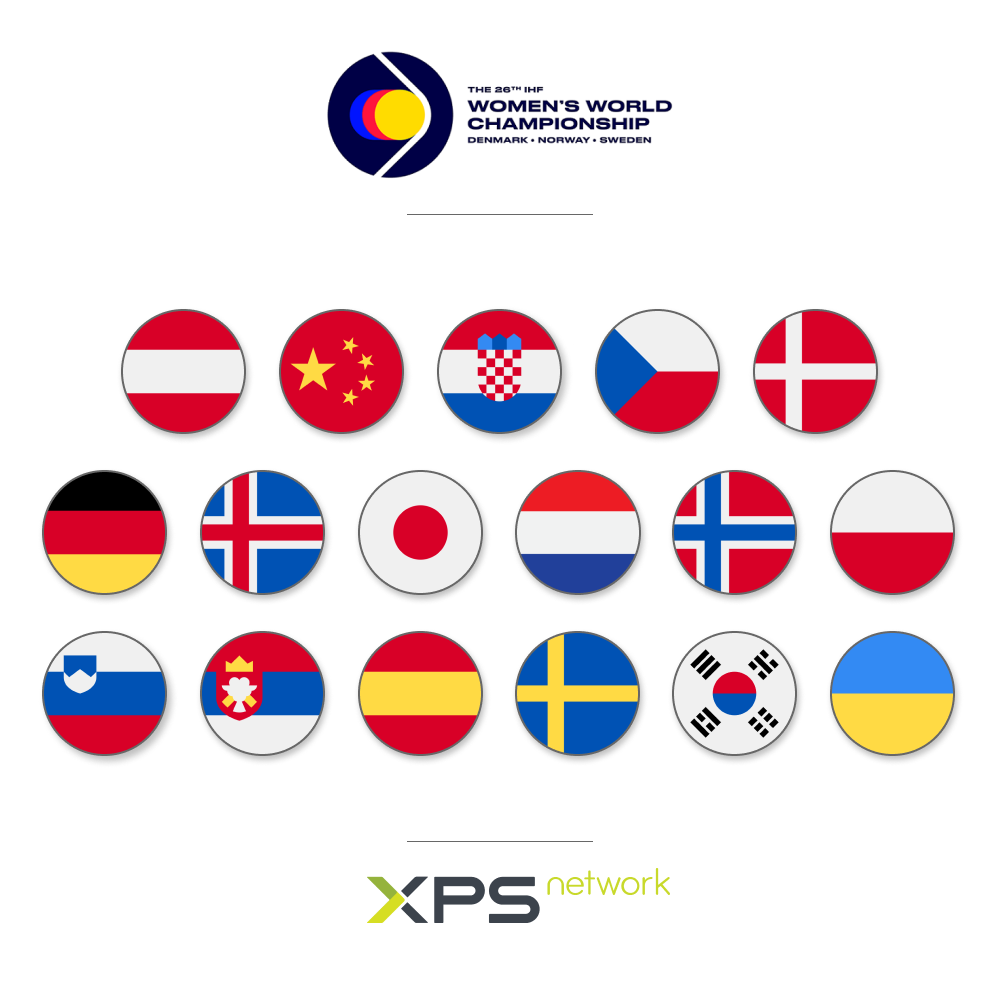 XPS & Handball in 30 seconds